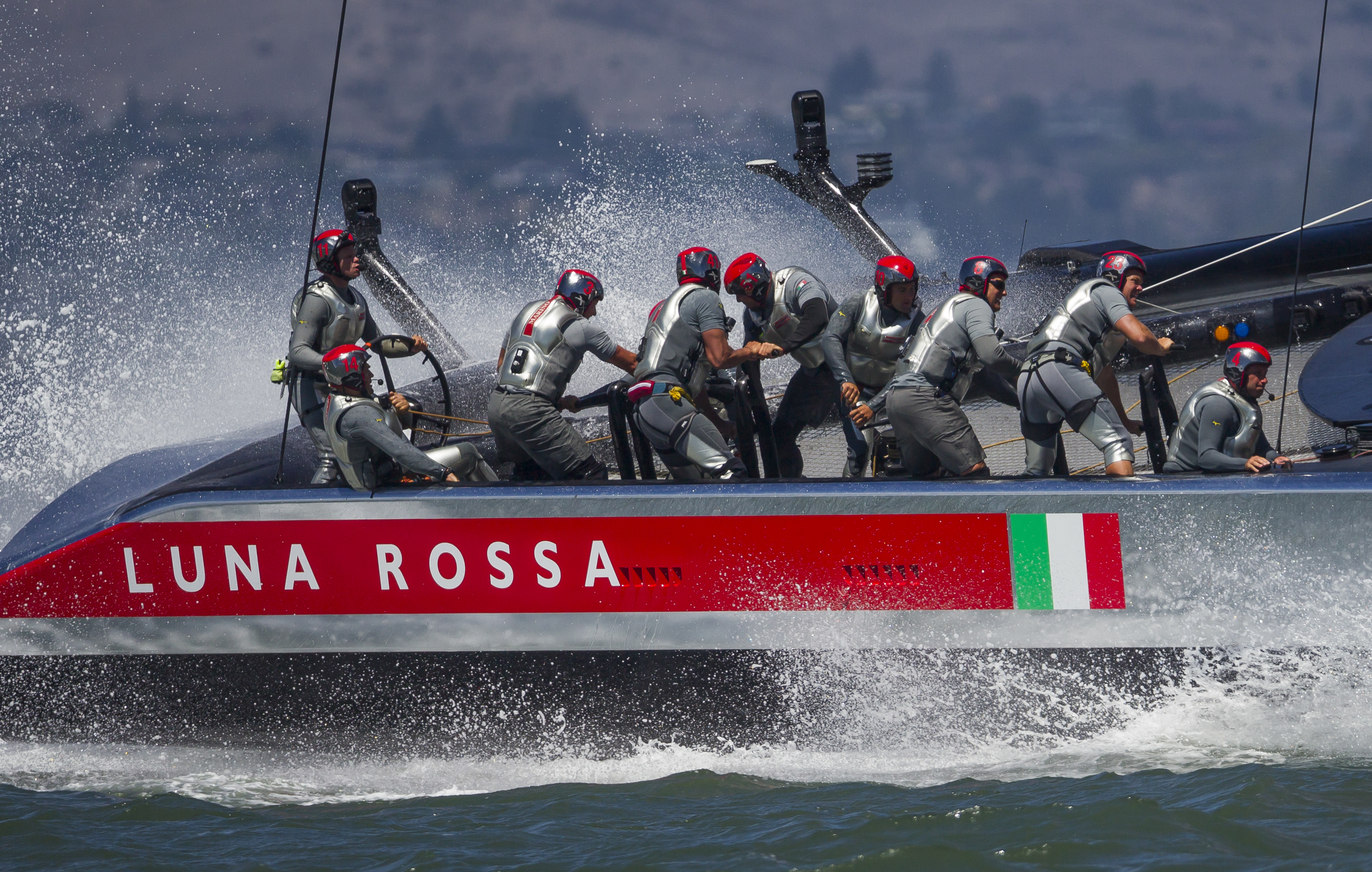 Every day we work with factories and businesses from every sector, helping them use technology to reach their full potential, drive growth and unlock new business cases. But it's not every day we have the opportunity to optimize technology in the sporting world.
This changed recently as we were honored to be named as official technology supplier to Team Luna Rossa – the Italian challenger for the 36th America's Cup.
The America's Cup race itself doesn't take place until 2021, but preparations are already well under way. The rules that govern vessel design were published earlier this year – the AC75 design concept – and now all competitors are working hard to design and build the best possible yachts to meet the criteria.
The designers have an interesting challenge ahead of them. Although the competing yachts will look very similar – as 75ft, high-performance, fully-foiling monohulls with up to 10 mainsails and 29 jibs – the rules still leave plenty of room for innovation.
A key characteristic of AC75 is the two foils that allow the hull to fully raise out of the water – which means the boats will almost fly. This will reduce drag from the hull and allow the yachts to travel at extremely high speeds.
Interestingly, the foil can be operated independently at different angles, so crews can constantly adjust the balance between speed and stability. This creates new challenges for designers, as this design is completely unlike any other yacht today.
That's where Fujitsu comes in – helping the Italian sailboat racing syndicate at Team Luna Rossa to fully digitalize the design process, creating virtual simulations to exhaustively test every aspect of the design. Until recently, this process was far more manual – and involved multiple scale models that were tested in wind-tunnels and towing tanks to understand the effectiveness of the design.
Now, most initial testing can happen virtually. Fujitsu is deploying CELSIUS Workstations that will run exhaustive simulations on all aspects of the design: the processing power and high-performance graphics will enable Team Luna Rossa to understand exactly how designs will behave both on the water and above it.
Once the initial simulations are completed, Team Luna Rossa will build and sail a prototype yacht. All data from its performance will be collated – from wind resistance, input from on-board devices and the crew themselves.
This will be used to further refine every detail of the design. A combination of real-world data and additional simulator tests will lead to further refinements in design that are incorporated into the yacht that will be built for the actual event.
We'll be keeping a careful eye on Luna Rossa's progress and will report back on a regular basis. But for now, it's time to unfurl the sails, and prepare for take-off!