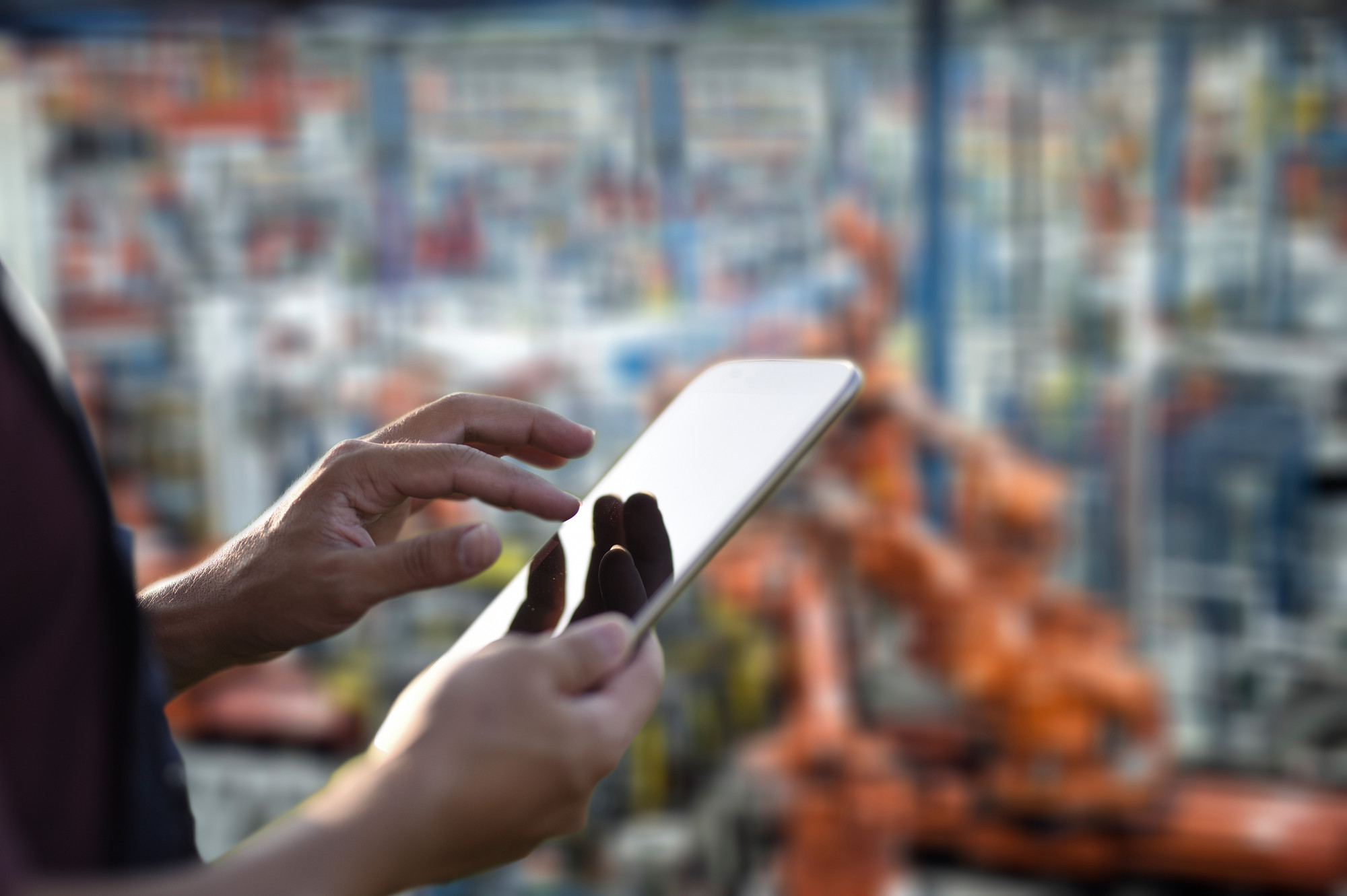 When it comes to digital transformation, manufacturers are learning from the experience of other sectors and are now ready to move beyond simple optimization.
Look out – the manufacturers are coming! After a period when other sectors – online, retail and financial services – have driven ahead with digital initiatives, manufacturers are now starting to catch up and are using the full spectrum of digital innovation to remodel value propositions and processes.
This is more than just anecdote: 69 percent of manufacturing companies interviewed in Fujitsu's Global Digital Transformation Survey of 1,535 CxOs in large and mid-sized companies across 16 different countries have already initiated digital transformation programs. While their focus is currently on efficiency gains, this is starting to change, with manufacturers learning lessons from sectors that have so far been further ahead.
Learning by example
There is a clear pattern. Disruption was initiated by online startups bringing wholly new consumer and B2B models to the market. Other sectors took note and started to respond. In financial services the off-line incumbents reacted with initiatives that were initially focused on driving cost out of branch networks while giving customers what they were now demanding – online access to real-time information.
Over time, the focus on efficiency and cost saving morphed, focusing instead on ways to completely reconfigure the value chain in financial services. For example, encouraged by new legislation from the EU and the Japanese government, new 'platform banking' providers appeared, such as Fidor Bank in Germany, which offers its banking platform to other industries, enabling them to immediately start providing financial services without applying for banking licenses.
In manufacturing, very few manufacturers are not online now, although the focus is still predominantly on efficiency improvements, something cited by 40 percent of manufacturers in our global survey as the largest single objective. They are using edgeware technology to feel the vibrations within their supply chains and production centers and optimize them through predictive maintenance and avoidance of supply chain disruption.
But is this enough? I don't think so. We are working with and talking to manufacturers who now understand that optimization – as it was for the banks – is just the start of a journey leading to a fundamental overhaul of the manufacturing sector. What they can see is the boundary between existing industries becoming blurred as retailers go upstream towards manufacturing and distribution companies go downstream towards the consumer, leaving those manufacturers who don't devise a competitive response squeezed dry in the middle. This is should be a wake-up call for manufacturers as there is a cut-off point coming – sooner rather than later – when there will be huge consolidation in the market.
The end of globalization?
Further pressure on manufacturers is still coming from globalization. There is a school of thought that says the impact of globalization is past its high-water mark, as wages rise and working conditions improve in China; as AI and manufacturing automation erode the advantage of countries with low labor costs and as consumers react against over-lengthy supply chains.
All true, but globalization is not going to disappear anytime soon. Other countries are still rising in capabilities and scale and Africa has the potential to become a massive center of manufacturing. Of the additional 2.2 billion people projected by the UN to be born between 2017 and 2050, some 1.3 billion – just under 60 percent of the total – will be added in Africa.
In the same way that Alibaba, for example, brought a global market within reach of even small manufacturers in China, you can now see small arts and handicrafts companies in Africa, which have previously never had customers beyond perhaps a 50-mile radius, operating on a worldwide basis. This is just the beginning.
At a more sophisticated scale, technology continues to enable the spread of globalization too. IoT and AI capabilities are creating integrated global dashboards which can monitor total manufacturing lines. Granularity is down to individual machines and brings the ability to predict bottlenecks and maintenance issues and to focus raw materials, components, capacity and skills in the most effective location.
What does digital mean next for manufacturers?
What can manufacturers learn from the trail-blazers? In the same way that the banks learnt to respond to heightened consumer expectations, manufacturers are using mass-customization using robotic processes, AI and 3D printing, to create specialized, unique products. According to a recent report in 'The Engineer' about BMW-owned Mini, "the brand has introduced a new customization service, Mini Yours Customized, which uses digital manufacturing techniques to create unique parts to the customer's own personal specification. Want the door light to project a chequered flag onto the pavement when you get out or want your signature etched into the sill plates? Mini can arrange it."
Once upon a time, this sort of high-value niche service would have been delivered by a third-party manufacturer – the costs and complexity of setting up small volume lines did not offset the higher prices obtainable for the major manufacturers. Modern, digital, flexible technology changes that equation and the manufacturers who make the decisive moves in this direction – before swifter online competitors – will be the survivors.
AI and manufacturing automation open doors to new products, delivered in different ways. At Fujitsu's own manufacturing facility in Augsburg, Germany, computer mainboards are now manufactured and tested with robots and humans working side by side. Robots handle the monotonous and repetitive tasks after a human worker shows the robot the required assembly steps, which are then embedded in the robot's capabilities using machine learning.
And in the same way that banks then moved on after remodeling, the willingness to reimagine the whole purpose of being in business is what distinguishes the most disruptive online players. You can see this change of mentality in our global survey too, where twice as many pure online players as traditional offline companies are open to a wider range of ecosystem partners, including companies in different industries, startups and consortiums.
For manufacturers this means not being dogmatic about who makes what. Just because a manufacturer has always made an entire product does not mean that is the best way to deliver value to the customer. And at Fujitsu, we are seeing our customers show a greater openness to branded manufacturers using outsourced manufacturing where that is proven to be the best choice.
Attitude is everything
To succeed in digital manufacturing, attitude is key. Co-creation, which is short-hand for this willingness to work with other parties, acknowledging that no one player is likely to have all the technical expertise and domain knowledge necessary for digital transformation, is a keystone of Fujitsu's modus operandi.
As well as leveraging the learnings from our advanced manufacturing, we bring to the table a rare global capacity for end-to-end services, including access to the newest promising technologies such as quantum computing, blockchain and AI. This means we can remedy the skills shortages visible across the world now, that are going to take many years to address with grass-roots initiatives by governments to increase the future flow of STEM-educated school leavers.
Yes, there are some hurdles for manufacturers to jump, but the opportunities they create are incredibly exciting. The unparalleled growth and share price success of the digital disrupters tells us that the rewards available have moved to a new level and are available to manufacturers – if they act now to move beyond seeking efficiencies to embrace digital business remodeling.