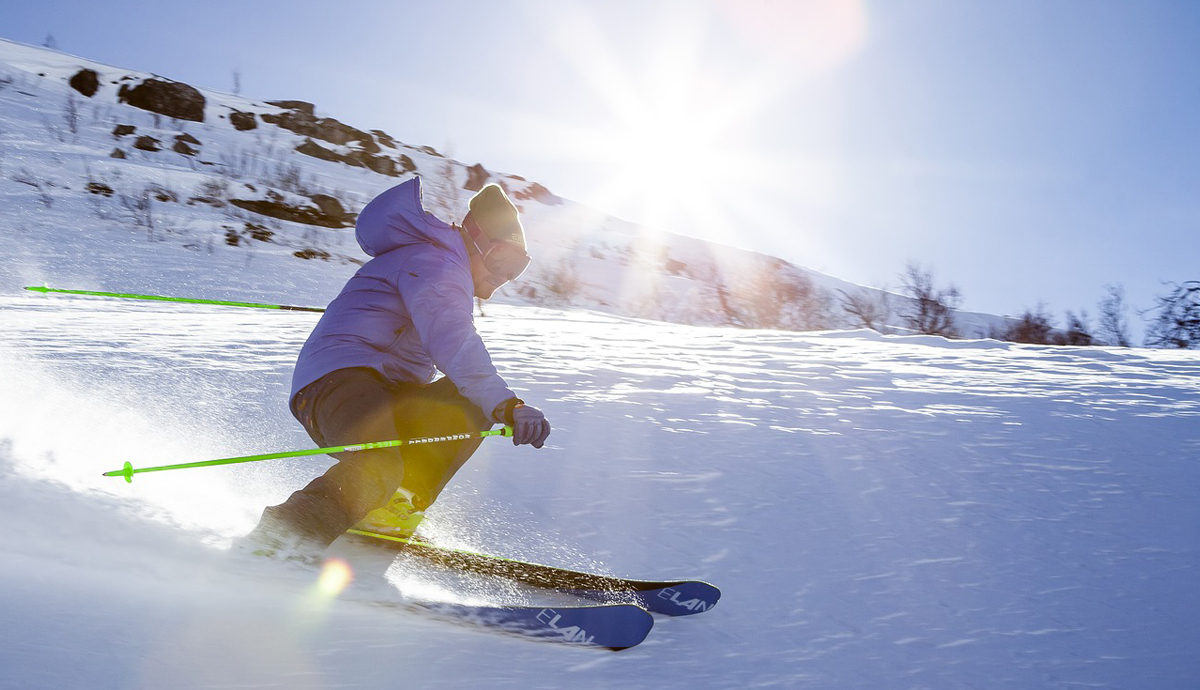 Imagine the beautiful blue sky, freezing, clear air and sunshine that immediately reflects on the snowy mountains in the alps. Now, also imagine, you are warmly suited in the new ski dress you found in that tiny store on the corner while you sit in the car driving to the skiing resort. Ski and snowboard boots are packed in the trunk and the skiing and snowboard gear for your entire family sits in the roof-mounted box. And then, all of a sudden this little yellow LED on your dashboard comes on: Brake pad replacement required in 500km.
Clearly, not only you just started your vacation, but also you will have to drive back home for more than 900km in a couple of days. Valuable days that you wished to spend with your family and friends, but not with the service technician at the local car dealer. However, obviously these integral parts of a car (=brakes) are nothing to joke with. Therefore, you skip all plans for the day to let the dealer check your car.
First, you would probably drop off your passengers. Why should everybody just be stuck with some maintenance stuff on the car whilst one person is just enough? Right, you are a good person – first others, then yourself. Therefore, you walk up to the counter where the service assistant warmly welcomes you – and you have that smile on your face. Not just the friendly one, but also the one that shows: "I am covered – no matter what".
This exact story happened to me last winter, when I was on my skiing trip and my car decided it was about time for some new braking pads.
What brought me that smile is relatively easy to explain: I was assured nothing would affect my pocket in my holidays, I did not need to cut off on any spending for additional skiing gear, nice lunch times on the mountain lodges – because I decided to go for a maintenance contract with my cars' manufacturer. A low monthly fee covers all potential required maintenance work, part replacements and repairs. It not only helps me to stay in budgets for everything else I need to spend on, it also eases my life and calms down most of the time – despite the fact that maintenance of course always comes at the wrong time.
This experience made me investigate also in other aspects and products of my daily life – therefore I was very happy that something equal was available for my laptop by Fujitsu. Support Packs though are equally available for products such as the latest FUJITSU Server PRIMERGY and PRIMEQUEST systems (both Fujitsu and 3rd party) and software as well as entire infrastructure solutions like FUJITSU Integrated System PRIMEFLEX. You may check it out on this website.
Ultimately, this means I had a great vacation although my car was at the dealership for maintenance. You can have it easy to concentrate on core strategic projects instead of maintaining things that just consume your time but not your skills. You have full control about your cost and you are secured in case something happens. You can keep your stakeholders happy and services running: for the full concentration on customer satisfaction. You have peace of mind since you know you have a trusted partner at hand. Moreover, all this covers the entire value chain of IT infrastructures and services running in your company. Could there be anything more relaxing, except for a great vacation with family and friends?
Lean back and rely on Fujitsu Maintenance Services to benefit from the agility of PRIMERGY servers.