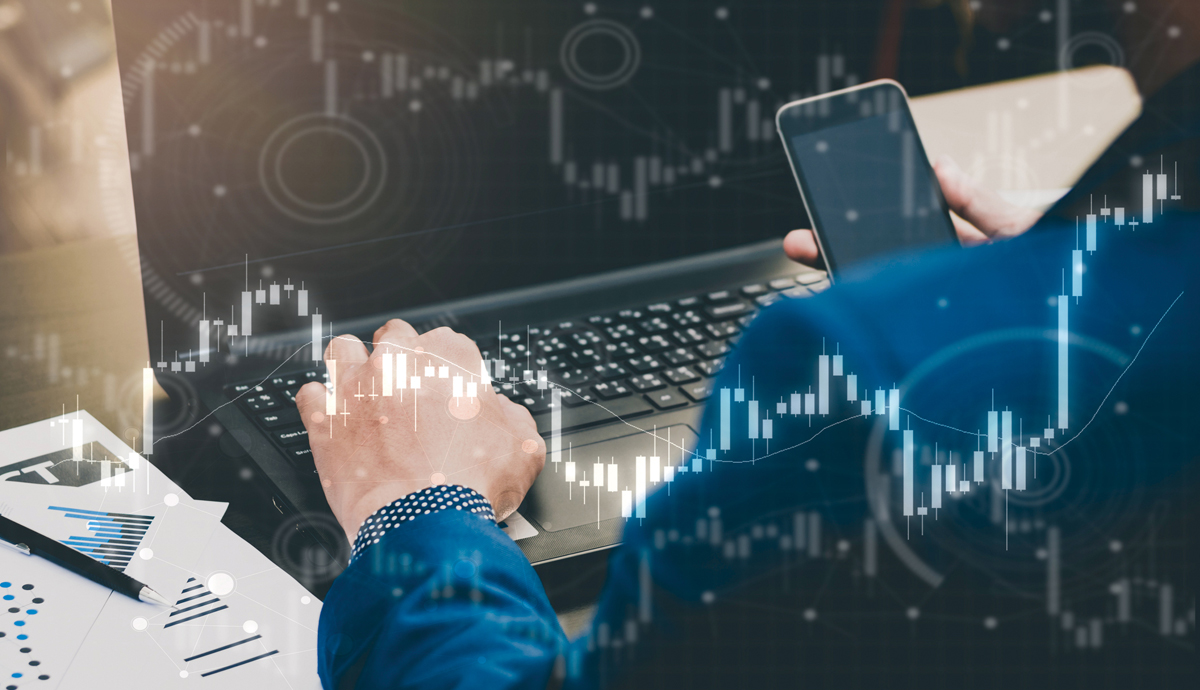 Digital transformation is shaking up the Financial Services Digital Arena
Technology companies starting to look like banks; banks starting to look like technology companies. It's as if a previously invisible barrier has suddenly disappeared and the rules, as we knew them, no longer apply. Shapeshifting is now the new normal.
Amazon is a great example. It's likely that most people perceive Amazon as an ecommerce platform accessible to customers around the world. But Amazon is far more than "just" a global retailer: payments can now be made using the company's own points system, and this can also be used to send money to friends. When businesses open a store on Amazon, they can use the company's own finance services, not to mention running their website on Amazon's cloud service, AWS. In 2017, Amazon also opened Amazon Go, an unmanned grocery store without a single store assistant, where customers simply pick up the products they want and walk out of the store, with payment being made automatically. When providing these convenient ecosystem-based services, Amazon is effectively acting as the 'Bank of Amazon'.
Let's also look at Taobao, which is China's largest online marketplace. Or is it a bank too? It is operated by Alibaba, which owns Ant Financial, a Fintech affiliate operating a payments service for ecommerce sites. In addition to operating Alipay, the company's mobile payments platform with 500 million monthly users – mainly in China – Ant Financial has also developed the Zhima Credit (or Sesame Credit) personal credit scoring system. This uses trading data from Alibaba, as well as taking into consideration personal assets, academic background and other data. Zhima Credit data can be used when accessing financial services, including home loans, with a high score entitling the individual to preferential treatment and other rewards on Alibaba's services.
Maybe we shouldn't be too surprised by this shapeshifting between banking and digital technology since banking has always been rooted in information. The essential functions provided by banks were first established at the end of the 17th century when the Bank of England was founded. Its main functions were to act as a financial intermediary between people who needed funds and people who wanted to invest their funds and settling payments by moving funds between parties separated by distance or unknown to each other, and without using cash.
Banks have also traditionally acted as an intermediary, assessing whether parties entering into transactions can be trusted or not, collecting and analyzing various types of information to assess creditworthiness. In this sense, you could say that the banking industry has always been an information industry and that means today it has a high affinity with digital services. And, looked at from the opposite direction, companies that operate ecommerce sites and collect personal transaction data are assessing creditworthiness themselves, rather than relying on banks.
Inroads into banking by non-banks (or organizations we haven't yet begun to think of as banks) is an idea that we are getting used to. But banks as tech companies? Really? "BBVA will be a software company in the future," predicted the chairman of Banco Bilbao Vizcaya Argentaria, S.A., a Spanish banking group that is one of the largest financial institutions in Europe, back in 2015. What this statement probably reflected was a recognition of the major challenges banks face from technology companies making inroads into financial services.
Indeed, the most advanced banks are now transforming into tech companies, providing new banking services in what Fujitsu calls the Financial Services 'Digital Arena' – an ecosystem that connects companies, partners and customers, and enables co-creation of the value that users need.
One such shapeshifting company is Capital One, a major financial institution in the US, which acquired a start-up that was developing internal systems for the bank and has now begun offering IT solutions to other financial institutions. Another example – in October 2017, Deutsche Bank, a major financial institution in Germany, opened up the source code of software it provides to institutional investors, and in the process, publicly released 15,000 lines of development code. Deutsche Bank's intention in open sourcing was to scale the impact of its software in the market. In doing so, the bank was aiming to create the de facto standard within the banking industry.
Financial Services is certainly a fluid environment and an exciting sector to work in and to watch, since it tells us a lot about how the future might look. Financial Services has been an early adopter of technology for some years now and, according to Fujitsu's global survey 'Digital Transformation of Banking Services' to Propose Future Banking Sector Business Model, of the two-thirds of traditional (offline) companies which have begun their digital transformation journeys, finance companies are the most advanced, with 90% of companies working toward digital transformation.
Shapeshifting in financial services will continue and increase and the transformation of banks into tech companies is one tangible example of this readiness to embrace change. Banks are ramping up efforts to provide new value across the ecosystem and Fujitsu expects that banks in various forms will increasingly co-create new values in the Digital Arena, with users able to enjoy a whole new range of banking services.