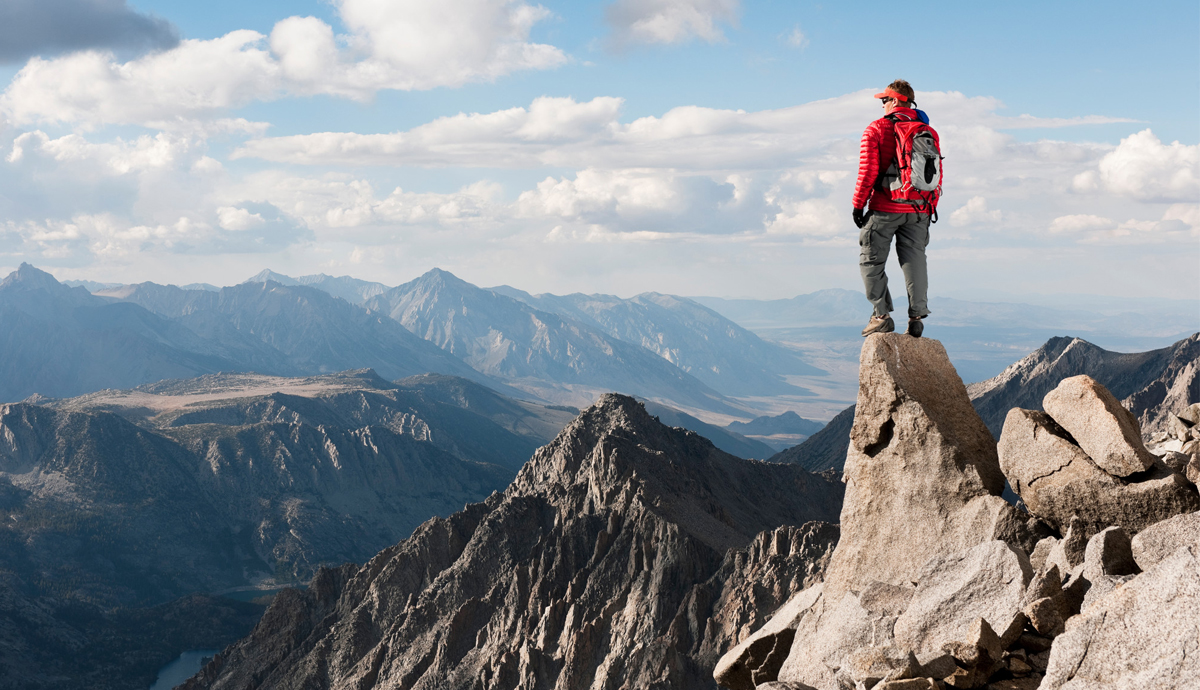 In the race towards digital transformation, Fujitsu has made a clear break to the front of the pack. Fujitsu is well positioned as the leading global systems integrator for enterprises harnessing the power of the cloud, says Mark Phillips, Head of Digital Pursuits at Fujitsu EMEIA
There's a race on, and in the world of digital transformation it's often a case of the winner takes all. We've all seen it enough times now – get to market first with a winning new proposition or a radically innovative new service and the returns can be off the scale. Think Netflix here, Deliveroo, Uber… the pattern is well-established.
Cloud computing has been the consistent element in reaching the winning post in this race, serving up the innovation, the performance, the accessibility and the flexibility that end users want and enterprises have now come to rely on as the backbone of their transformation. But there's a twist. At Fujitsu we keep our ears on what customers are saying and we have been hearing a clear demand from enterprises to take the best functionality and performance from multi-cloud platforms and services, rather than compromise by being driven towards a one-size-fits-all solution by an integrator operating within a 'single preferred cloud platform' approach.
We also hear from established players who have a lot – in fact a huge amount – of sunk investment in traditional IT infrastructure. For them, it's an imperative – not just a nice to have – to continue to be able to extract value from that, perhaps by renewing the relevance of strategically important, customer-facing applications or to meet the rigorous compliance obligations that often enforce on-premises solutions.
As a result, there is a vanishingly small number of occasions when the plan is to start totally from scratch. The real world is about implementing and managing complex, multi-cloud that is fully merged with existing IT infrastructures in hybrid IT environments.
Today, there's an IT industry skills shortage, which means that only a handful of systems integrators have the skills and experience to do that – multi-cloud, multi-modal – reliably, at scale, and to do it on a global basis. Fujitsu does. Indeed, we are investing in people, skills and our portfolio as well as uprated partnerships with the key hyperscale cloud service, platform and app providers. And we're addressing the skills shortage by investing in training an additional 10,000 people globally to ensure that we have the skills in Agile, DevOps and in achieving cloud-specific certification for a range of leading hyperscale cloud offerings. This removes the barriers and gives our customers a fast and effective path to completing their multi-cloud digital transformation.
The depth and breadth of our existing capabilities in hybrid IT managed services is reflected by our recognition as a leader – for the sixth year in succession – by the world's premier industry analyst firm, Gartner. This puts Fujitsu at the front of the pack of global partners capable of multi-cloud deployment and operation. We are shifting gear to cross the digital transformation finish line first.
Let's break that down
The drive from Fujitsu as a digital leader and innovator is underpinned by a range of global services to get enterprises through the cloud adoption maturity cycle rapidly to the point where they become 'cloud native'. Enterprises are recognizing that achieving this necessitates access to a wide spectrum of cloud providers, with requirements that go beyond the reach of any single cloud provider. That's why we have established relationships with some 300 innovation partners, around the world.
Fundamental to delivering the best cloud services to our customers are enhanced key strategic partnerships with the leading global enterprise platforms, services and applications, starting with Microsoft, VMware, SAP and Oracle. Fujitsu will continue to expand this lineup of cloud services going forward.
One of the most significant steps forward comes in the form of a new offering, which is called SAP on Azure from Fujitsu. This is a great example of a customer-centric solution that leverages our end-to-end hybrid IT capabilities and global partnerships with both Microsoft and SAP. It is part of our commitment to helping enterprises take SAP into the cloud, to transform applications towards SAP S4/HANA and to augment the existing functionality of their SAP software and processes to provide competitive advantage. Customers also gain the peace of mind that Fujitsu has deep experience here. We have a long-standing relationship between Fujitsu and Microsoft that includes hosting Azure and running dedicated Microsoft Azure service delivery teams locally and globally for the last seven years.
Our multi-cloud approach also includes the strengthening of Fujitsu's already-strong 15-year partnership with VMware. When I say the partnership is 'strong', I'm probably not doing it justice: Fujitsu has just been acknowledged – again in 2018 – as VMware's Global OEM Alliance Partner of the year. The strengthened partnership means Fujitsu can manage truly hybrid customer environments including VMware Cloud Foundation, VMware Cloud for AWS and VMware's latest network and security products.
Also embedded in Fujitsu's multi-cloud partnership approach is a global cloud Managed Services Provider (MSP) agreement with Oracle which enables Fujitsu to provide and fully manage Infrastructure-as-a-Service (Iaas) and Platform-as-a-Service (PaaS) on Oracle Cloud and on-premises infrastructure anywhere in the world and offer a broader range of Oracle Cloud Services, including migration, integration, orchestration and managed services, all powered by Fujitsu's end-to-end hybrid IT portfolio. Building on a 35-year alliance, the significantly uprated relationship with Oracle further expands the range of Fujitsu's hybrid IT capabilities, giving customers with Oracle workloads and applications increased flexibility for driving digital transformation. Overall, it enables a simple path to Oracle public or private cloud for organizations with any type of on-premises infrastructure – including SPARC and Intel-based workloads.
The importance of these new partnership enhancements with major players is essential as enterprises seek the ability to embrace multi-cloud within digital transformation programs, by providing rapid deployment and high-quality operations to ensure the faster harnessing of multi-cloud transformation benefits. Fujitsu gives customers a choice of cloud providers from multiple hyperscale services and platforms, so they can meet specific performance and functionality requirements and combine best-of-breed services rather than being forced to adopt a one-size-fits-all approach.
Now I want to say a little more about the Gartner Magic Quadrant. Published in June 2018, this is the latest Magic Quadrant that looks at hybrid IT and related managed services and is Gartner's most consolidated view of this strategic industry sector ever. Not only does it show Fujitsu as a leader for the sixth consecutive year, but we scored an enhanced position year-on-year. I believe that this recognition by Gartner of Fujitsu's data center and hybrid IT leadership, based on our proven scale and ability to execute, plus the depth of our strategic vision, underscores our position as the global systems integrator of choice for enterprises focused on harnessing the power of the cloud while capturing the inherent value within their existing IT infrastructures.
Our focus is on helping enterprises embrace the cloud to close the internal execution gap and we are successfully positioned as the industry-leading global multi-cloud managed services provider, integrator and reseller. In addition, we have in place the strategic partnerships with key hyperscale and enterprise application providers to deliver agile digital transformation, with industry analyst-acknowledged leadership in multi-cloud integration. Major new investments in people, skills, key technologies and industry platform services, plus a customer obsessed approach and a reputation as the world's favored co-creation partner, make us the go-to systems integrator for businesses digital transformation.
---
Press releases:
Research: