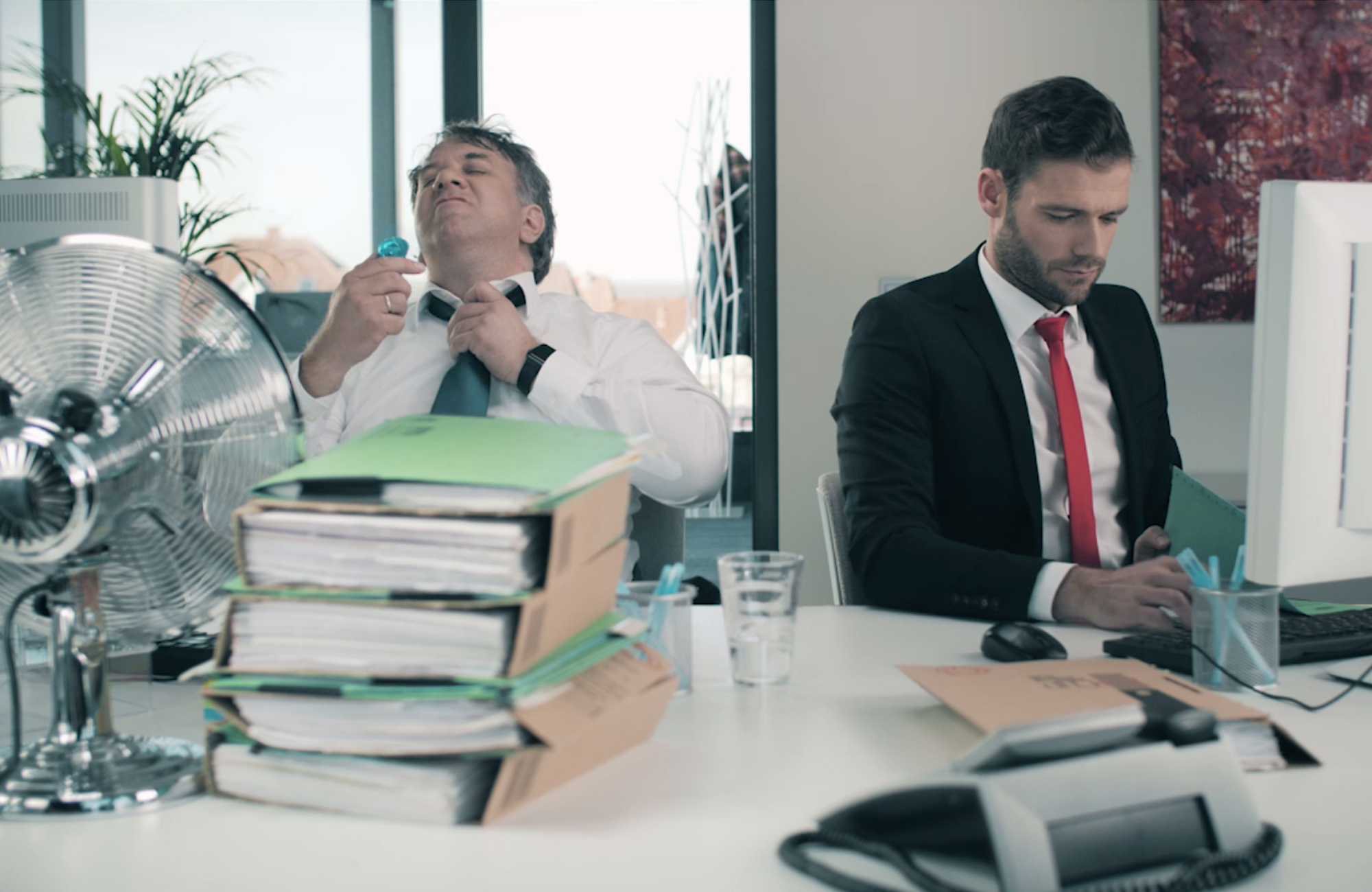 If your data center energy bill is a bit higher than you would like, you are certainly not alone. Data centers usually grow over time. Older devices consume a large amount of power and produce high levels of waste heat, which therefore require powerful air conditioning systems for cooling.
Energy efficiency is consequently essential and an important success factor for all businesses. It ensures economic operation and makes a contribution to environmental protection. Server, storage and cooling account for about three quarters of the total energy consumption of a data center. Therefore, these are the priority areas to set effective energy saving measures.
What if the energy costs for your server IT exceed your budgets?
For many data centers, the cost of powering servers has become a top budget item. Digitalization and its various disciplines such as the Internet of Things, Industry 4.0 or Big Data technologies not only require ever more computing power and storage capacities, but also require more and more energy. In many cases, the energy cost of the IT infrastructure easily exceeds the planned budgets.
Can your servers keep up pace with growing business demand?
The commonly used phrase "if it ain't broke, don't change it" is terrible advice when it comes to updates and patch management.
However, if it concerns server efficiency, this statement may be similarly misleading, especially in case your hardware is four, five years or even older. New systems equipped with the latest generation of processors or power supplies consume significantly less power while at the same time delivering greater performance.
On the one hand, the greatest potential for savings can be achieved with an increase in ambient temperature and air-conditioning. Therefore, check the operating temperature of your data center. Is the current temperature of the air conditioner for your server room at lower 20-degree levels? Then you probably cool your data center too much. Every degree of ambient temperature means less cooling and therefore less energy consumption.
On the other hand, virtualization offers further potential for energy savings. This technology allows consolidating several workloads on less physical hardware, greatly reducing energy consumption and cooling efforts.
Delivering efficiency – with Fujitsu PRIMERGY
This is exactly where the PRIMERGY servers can support your business.
Customer- and market inspired innovations help our systems ensure the most efficient and best performing server solutions. To improve the energy efficiency, PRIMERGY servers can be operated within higher ambient temperature ranges compared to equivalent systems.
The key message for administrators for a long time has been to keep the temperatures in data centers as low as possible. As previously mentioned, the desired temperature was often about 20°C, requiring heavy use of cooling.
With the Cool-safe® Advanced Thermal Design technology, the released operating temperature of Fujitsu servers is increased by 10 degrees, while at the same time ensuring safe continuous operation under full load.
A rise of one degree in temperature normally leads to cost reduction to between 5 – 6% in air conditioning costs. An increase in data center temperature from 20°C to 25°C would therefore result in approx. 27% fewer cooling costs.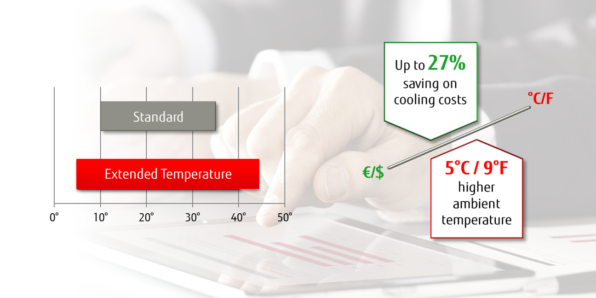 Furthermore, the PRIMERGY servers are the most powerful systems available on the market. This leadership is proven by various independent industry benchmarks.
Among other things, they are leaders in the various classes of the VMware VMmark virtualization benchmarks. Currently the PRIMERGY RX4770 M4 is world's best 4-socket virtualization platform; PRIMERGY RX2540 M4 is world's best 2-socket virtualization platform with VMmark V3.0 in a matched pair configuration.
Virtualization enables more efficient use of hardware. Fewer physical servers in the data center means less power during operation and less cooling. The better the VMmark benchmark result, the more costs can be saved!
Growing business requirements, outdated systems and rising energy costs can quickly become a money pit. With the advanced technologies of PRIMERGY servers, you can leverage the vital efficiency benefits to keep your costs down and shorten time-to-business results.
Get to know more about the efficiency benefits of Fujitsu PRIMERGY servers in this video.
Achieve more. With the right foundation. Rely on FUJITSU Server PRIMERGY.