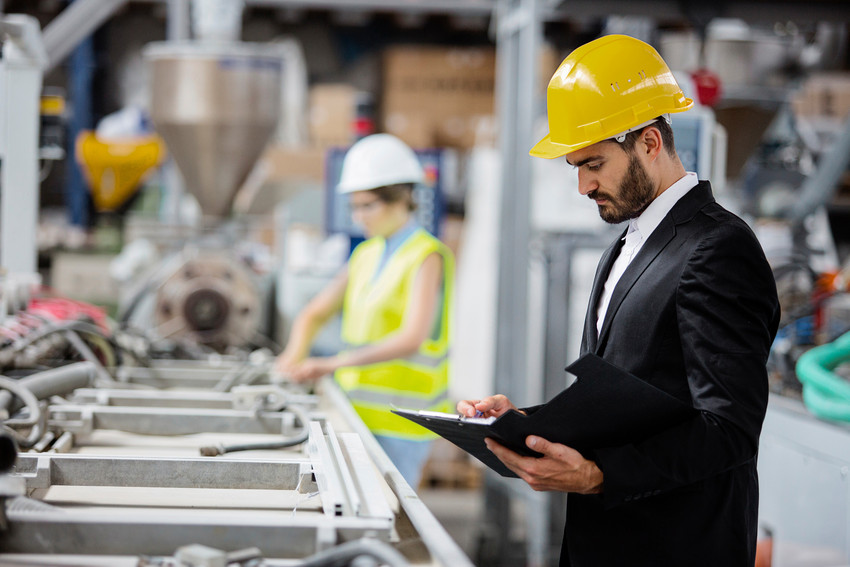 Digital Transformation is already a reality. The major questions for small and medium enterprises dealing with an increasingly digital future are 'What do I have to think about?' and 'How can I get real results from Digital Transformation?'
SMEs understand that their peers and competitors are integrating digital technology and they are keen not to fall behind. Nevertheless, the questions we often hear from our SME customers dwell on common themes. What are the key pitfalls and challenges, things to do and things to avoid? In short, the very details that would help them implement successful projects.
Here is a quick and ready reckoner derived from FUJITSU's extensive experience in digital transformation projects – the top 5 factors for SMEs to consider:
1. Use digitalization as an opportunity to transform your business
This applies to businesses across the spectrum. It is a common misconception that digitalization is only required for "new generation" firms offering purely digital products and services.
In fact, most SMEs, including those offering traditional products and services, can look towards enhancing their business outcomes thanks to digitalization. This includes the customer experience, increased agility, improved competitiveness, transformation of internal business models and increased efficiency.
For instance, you can focus on how you interact with the customer and improve your image among customers, as well as encouraging customer loyalty. You can ensure that all the documentation, payment, service management and other customer contact-point processes are simplified and online. Moreover, you can now ensure that the customer has more than enough time to spend on the product or service itself, how it can be used and how value can be added.
As soon as you transform the right processes, your organizational efficiency rapidly improves. For instance, think of complex engineering programs where complex files have to be shared and stored. Digital records can move seamlessly between systems, both inside and outside the organization. Digital encryption can speed up delivery with a reduced margin for error.
In short, digitalization is an opportunity, not a threat. The aim of digitalization is to make a positive effect across the board and to drive business outcomes such as revenue growth, efficiency and innovation. Embrace it and reap the benefits.
2. Workload diversity is already a reality – so plan for these complex requirements up-front
Now that you know what you wish to do with digitalization, it is time to start identifying specific workloads associated with these business processes, for both today and tomorrow. Then plan for them while keeping budgetary issues in mind.
Collaboration, CRM, and e-commerce are the most widely used and implemented software applications for SMEs, and more and more complex software solutions are being added all the time. Addressing workload diversity is vital to your hardware procurement strategy.
The easy and wrong thing to do is to buy "inexpensive" hardware at an early stage and then to turn to "complex" hardware later. This leads to higher costs and less-than-perfect hardware utilization. There is always the risk of service disruptions and high capital outlay.
Instead, a better strategy is to look at versatile, flexible designs suitable to your workload from the beginning. Designs such as the FUJITSU Server PRIMERGY TX2550 M4 – a feature-rich server designed to perform across diverse workloads – are often better than just relying on inflexible, feature-limited units. Plan ahead and reap the benefits!
3. Define the metrics for success – these have to be practical and achievable
In step 1, you identified your business processes and requirements that need to be digitized or transformed. In step 2, you figured out which workloads and consequently which solutions they correspond to. Step 3 should tell you whether the scope is properly defined.
Don't underestimate the complexity of the project. Be clear about program timelines and budgets.
It is important that any digital transformation project is in "mission mode". It has clear defined metrics for success, including budgetary parameters, timelines and business outcomes expected.
Consider integrated solutions that can be deployed rapidly instead of custom-made solutions – for instance, FUJITSU Integrated System PRIMEFLEX, which is a comprehensive portfolio of powerful (hyper-)converged systems that are pre-defined, pre-integrated and pre-tested.
4. Focus on quality in all cases – it will pay off in the long run
Whether it is hardware or services, when choosing solutions for your firm, don't skimp on quality. Consider working with established firms who have credible delivery mechanisms for both products and services local to your geography, who understand your unique requirements and can adapt accordingly.
Work towards protecting your investment by acquiring only highly tested and reliable gear using the best available processes. For instance, FUJITSU hardware is made in state of the art factories which are FUJITSU owned and run, with our unique IP, not built by a third party company.
Whether working with in-house resources or with a partner, the focus should always be on high-quality, tested and reliable solutions. SMEs neither have the luxury of size or resources available to large enterprises, when it comes to making expensive acquisition mistakes or fixing them.
5. Choose the right partner at the right time to focus on your core business activities
Now that the scope is defined and the quantum of tasks has been estimated, you have to decide whether going it alone is the right way to move forward. SMEs often figure they can manage somehow and seek the right help much later – an approach that is bound to result in delays.
For successful digital transformation projects, consider involving well-rounded, well-experienced partners as early as possible! In fact, for SMEs with limited IT staff or expertise, it would be better to proceed with the entire Digital Transformation roadmap (right from Step 1) with an experienced partner at your side.
What are the criteria for a credible partner? Choose a partner that is well-established, who has a track record of supporting digital transformation, a depth of consulting and delivery expertise, plus a robust, well-tested product and services portfolio. For instance, FUJITSU has multiple Digital Transformation Centers, employs breakthrough technology, and has a comprehensive range of products and services.
Choosing the right partner is critical in order to speed up project implementations, and ensure positive business outcomes. Management can spend the maximum amount of time on their core business, prioritizing their investments and management focus.
When proceeding on your digital transformation path, choosing the right partner is not merely important but essential. Choose a partner who co-creates your roadmap with you and has the breadth and depth of expertise to truly make a difference.