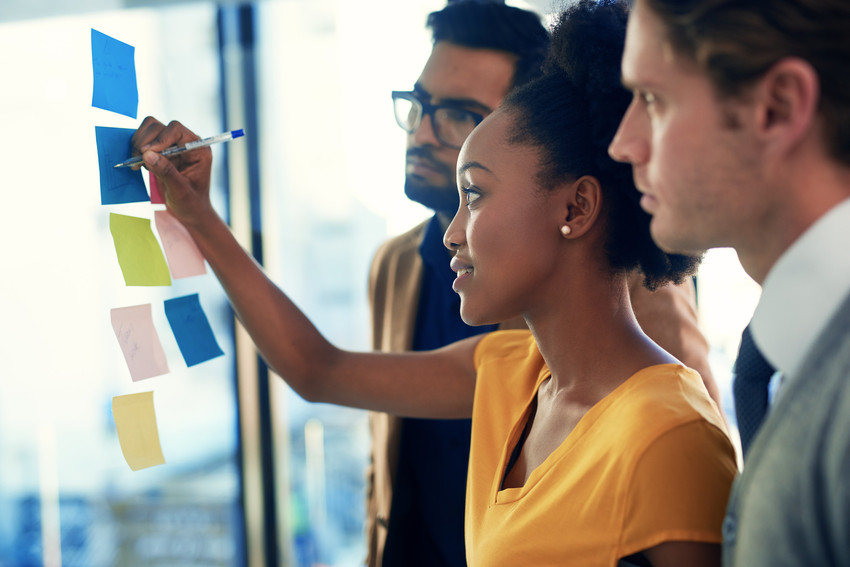 What is innovation?
Today, the term innovation is used almost excessively and has become something of a buzzword. But what does it actually mean in real life? For many companies, innovation simply means taking an existing product and changing certain details such as color, shape or size.
However, this rudimentary form of change is no longer sufficient. Innovation in the strictest sense is a process that fundamentally renews and takes a product or service to a new level. And this is exactly what we at Fujitsu understand as innovation.
Why do we need innovation?
The key competitive factors of companies are changing. Traditionally, the competitive advantages of companies have been based on factors such as cost and quality. Of course, these continue to play an essential role. However, in the future, the development of new ideas and innovations will play a more decisive role.
Many organizations are already expressing a desire to be more innovative, but in day-to-day operational pressures often mean in practice that there is little headroom to be creative and to experiment.
Innovation through Co-creation
At Fujitsu we have a strong commitment to collaboration with our customers. We believe that co-creation – the sharing of knowledge, insights, ideas and skills – will allow businesses of all sectors and sizes to flourish.
It's about combining your business experience with our expertise in technology. As your innovation partner, Fujitsu offers a portfolio of technologies and services to meet your present and future challenges. This will help tremendously in overcoming the hurdles of innovation gaps that result from a lack of time and resources.
Roadmap to the future
Being an innovative vendor of data center infrastructures, Fujitsu is embracing all the latest technologies at the levels of hardware and management software. Below are some examples of co-creation activities to develop both small and large innovation approaches in respect of servers:
Joint elaboration and implementation of tailor-made solutions for a special customer requirement
Introduction, testing and release of additional, non-standard components such as special graphics cards or GPUs via a special or project release
Individual software configurations such as the replication of a master hard disk drive ex-factory ensure maximum flexibility and make your rollout a piece of cake
Significant support and participation in user groups, universities and consortiums such as the NEXTGenIO project under the patronage of the European Union's Horizon 2020 Research and Innovation Program.
In this NEXTGenIO project, Fujitsu is one of the main contributors and is responsible for designing the hardware architecture and developing the prototype server platform based around Intel's 3D XPoint™ next-generation non-volatile memory technology.
The prototype system will be used to explore how to make the best use of this new technology in the world of I/O intensive high-performance scientific computing. The 3D XPoint™ technology represents a revolution in memory and data storage and is an entirely new class of non-volatile memory that can unlock the potential of your data and help turn immense amounts of data into valuable information in real time.
Almost all of these different innovations and technologies are closely checked for usability within our PRIMERGY server portfolio – and this will continue to be the case going forward.
Innovation leads the way
Thanks to our continuous adaptation to trends and changing IT landscapes, we have developed new approaches for cloud computing, data analytics and high-performance computing in order to master challenges that were previously inconceivable.
These groundbreaking innovations serve one purpose only: to provide new pioneering technology that makes the impossible possible and provide you with optimum support in your daily business.
Well over 20 years of development and production expertise with PRIMERGY servers result in both record-breaking quality to prevent unpleasant events as well as new innovative tactics to master individual business challenges. Take a look at how PRIMERGY systems and their innovative technologies ensure continuous business operation and support your path to digitalization.