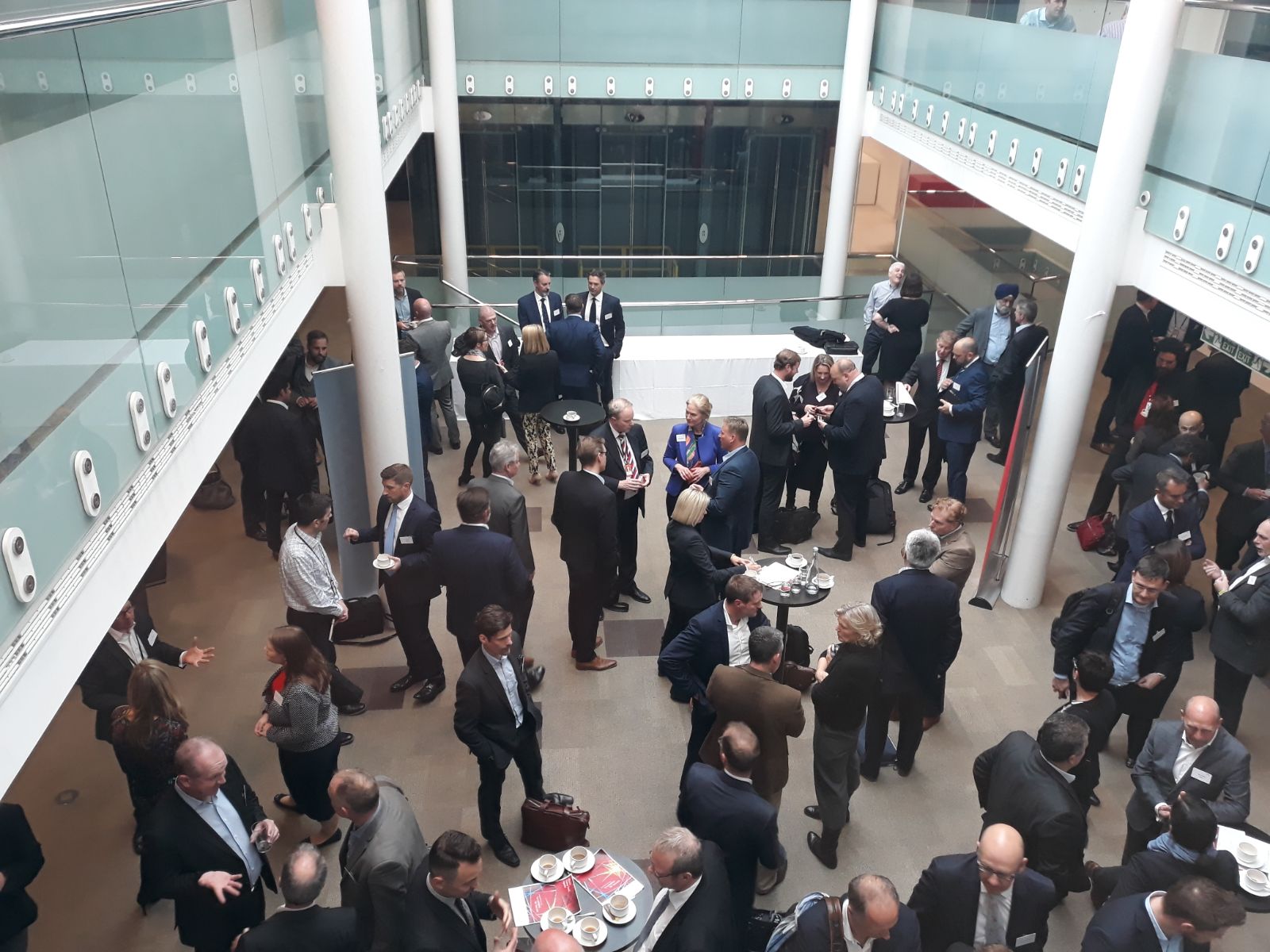 At Fujitsu, we believe that co-creation is the best way to innovate, rapidly building the solutions and services that our customers need to thrive in a world transformed by digital disruption.
That's why we are opening Digital Transformation Centers around the globe, with the most recent in Munich. And it's why co-creation will increasingly be at the heart of everything we do at Fujitsu.
But we also believe that co-creation should reach outside Fujitsu. Our alliance partners are a vital part of our strategy and future success, and we are committed to working together to deliver the best possible outcomes for our joint customers.
That's why I was delighted to welcome colleagues from our Global alliance partners to our London offices earlier this month. We are privileged to work with some fantastic technology partners, covering a wide spectrum of services and solutions.
The event this week was a chance to celebrate the great work that we achieve together, but also more importantly to shape our joint strategy for the financial year ahead so that we can deliver the outcomes our customers demand.
Fujitsu and its Alliance Partners – a strategy for success
Our future strategy aims to leverage the power of AI, IOT, Cloud and Security to provide intelligent services for creating value from data. These technologies provide a platform on which to innovate through co-creation, unlocking new business value for our customers.
To make this a reality, however, we must start from where our customers are. We are committed to becoming ever more customer centric in everything we do.
This means understanding our customers' business and industries. It means proactively offering innovative solutions that deliver the outcomes they demand. And it means delivering these solutions excellently, every time.
We want our alliance partners to be an integral part of this journey. Our customers tell us that when we can bring the right expertise to solve their challenges, we all benefit – and much of this expertise lies with our partners. Working together, we can offer truly transformational innovation for our customers.
Looking to a successful future together
I spoke to some of our partners at the event to get their thoughts on working together into the future.
"It was great to see Fujitsu look to further embrace and leverage their partner ecosystem. The level of commitment from Fujitsu was evident with the number of senior executive members who took the time to present to the partners in the room.

"At VMware, we believe that Fujitsu is uniquely positioned to leverage their strong product heritage and first class managed services capabilities to create a major Digital advantage for their customers. From the top of VMware on down, we are looking forward to another hugely successful 15 years in partnership with Fujitsu."
– Tom Herrmann, VP Global Strategic Alliances, VMware.
"SUSE is excited to be joining Fujitsu as the company outlines its vision of Human Centric Experience Design and how partners can help customers create innovative concepts as a collaborative team.

"Because of the depth of our relationship, we can together help customers gain a deeper understanding of their organization's strategic needs and help them find the right solution to help them thrive in their digital transformation journey."
– Jaren Beckstrom, Global Alliance Director, SUSE
"The Fujitsu Partner Alliance event was excellent. It demonstrated that Fujitsu is serious about partners, it was noted and appreciated that the senior executives not only presented, but stayed for the whole event.

"It was good to hear about the plans around co-creation and the opportunity for partners to engage on these projects. We are delighted we are aligned in our strategy to accelerate our joint customers Digital Transformation with a Cloud First Go-to-Market significantly improving customers' employee and customer experiences."
– Chris Fry, Account Director EMEA Partner, Citrix
Delivering together for our customers
Bringing together Fujitsu's co-creation approach and our own technology expertise with the unique complementary strengths of our partners allows us to achieve far more than we could working alone.
I'm very excited about the benefits we'll be able to deliver for our customers, whether ensuring their data security, transforming their customer experience, delivering their future workplace or much more.
If you'd like to find out more about what Fujitsu and its partners could deliver for your organization, you can meet us at a Fujitsu World Tour event throughout the year. Otherwise, we'd be delighted to hear from you.
And finally, I'd just like to express my sincere thanks to all our partners for their commitment and tenacity to delivering together for our customers. We look forward to an innovative and productive 2018 working together!