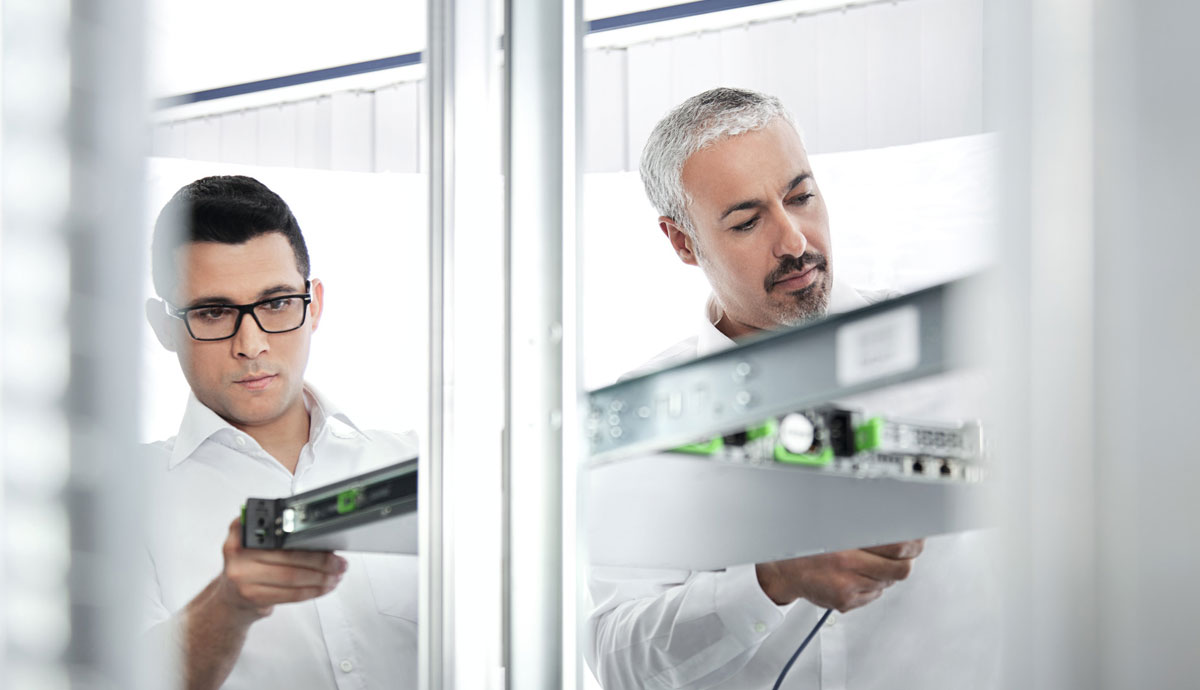 Downtime is bad for business
The term downtime is used to refer to periods when a system is unavailable and therefore fails to fulfill its primary function. This is usually a result of the system failing to function due to an unplanned event, or routine maintenance.
I am sure you know what website downtime is because it bothers you just like me. Moreover, you would probably also agree that anyone who runs an online business knows that website downtime means lost profits and, oftentimes, a hit to a company's reputation. Small and medium-sized enterprises as well as large companies are equally affected by high financial losses if the IT grinds to a standstill.
Downtime is no rarity
Although this fact and the importance of IT are familiar to you and most companies alike, around ¾ of all businesses have already experienced failures of critical IT systems. The larger a company is, the more expensive the outage will be, depending on the industry in which they operate. According to current statistics, the average hourly downtime cost of their servers range between 301,000 and 400,000 U.S. dollars. However, a downtime not only has an impact on the cost situation. When the server is down, productivity slows down or stops entirely, costing your business profitability.
Downtimes of your servers are downtimes of your business
You may think that you have nothing to do with the operation of the actual IT infrastructure, however you certainly are well aware of the problems. This takes us back to our initial question: do you get annoyed by not being able to access a particular webpage, e-mail or bank account? Well, I do…
When a company suffers from downtime, some critical areas are affected. When a website goes down, customers can't place orders. Can you absorb the loss of revenue resulting from missed orders? When customers cannot access your website, they cannot make any purchases and may not be able to reach technical support or contact your customer service. When your e-mail server goes down, there is an immediate stoppage in internal and external communications. The failure of an ERP system could paralyze an entire factory after a short time because your digitalized production cannot run without the backend systems.
Be sure to rely on high-quality systems to prevent unpleasant events
Thus, it is essential for you to prepare yourself and your company before critical errors occur. The following basic principles remain valid. The higher the quality of the underlying hardware, the lower the risk of unplanned outage. One of the easiest ways to prevent servers from failing is to use high-quality systems – and this is where the PRIMERGY's come into play. On the one hand, quality includes manufacturing and material quality. That might seem self-evident, but it already differentiates Fujitsu from its competitors. The icing on the cake is the reliability with which the PRIMERGY servers also offer outstanding capabilities.
Why do the PRIMERGY servers have such a high quality standard?
Quality from beginning to end is the norm that guides Fujitsu from the design and planning stage right up to assembly. Fujitsu evaluates customer requirements, technology and market trends to achieve the highest quality and full customer satisfaction. Our engineering departments have many years of experience in product development and technology integration, with expertise that addresses a wide spectrum of IT issues.
The PRIMERGY systems themselves feature outstanding hardware availability. A fully hot-pluggable and redundant system design, comprehensive remote management functions or pre-failure detection & analysis are the enabling features of our servers.
We have set ourselves the mission of providing you with products and services that have highly competitive value in terms of performance and quality. For this reason, numerous quality tests and service personnel certifications are carried out at our own certified test centers and training facilities to ensure full quality and stability of the PRIMERGY servers, not just to meet, but actually to exceed industry standards.
Be safe. With the right foundation. Rely on PRIMERGY.
Overall, in order to prevent downtimes of your IT systems, you should rely on high-quality servers and plan ahead with possible further safeguards such as cluster and backup solutions or hybrid IT concepts enhanced with just the right level of services.
Learn more about quality and PRIMERGY servers in this video: