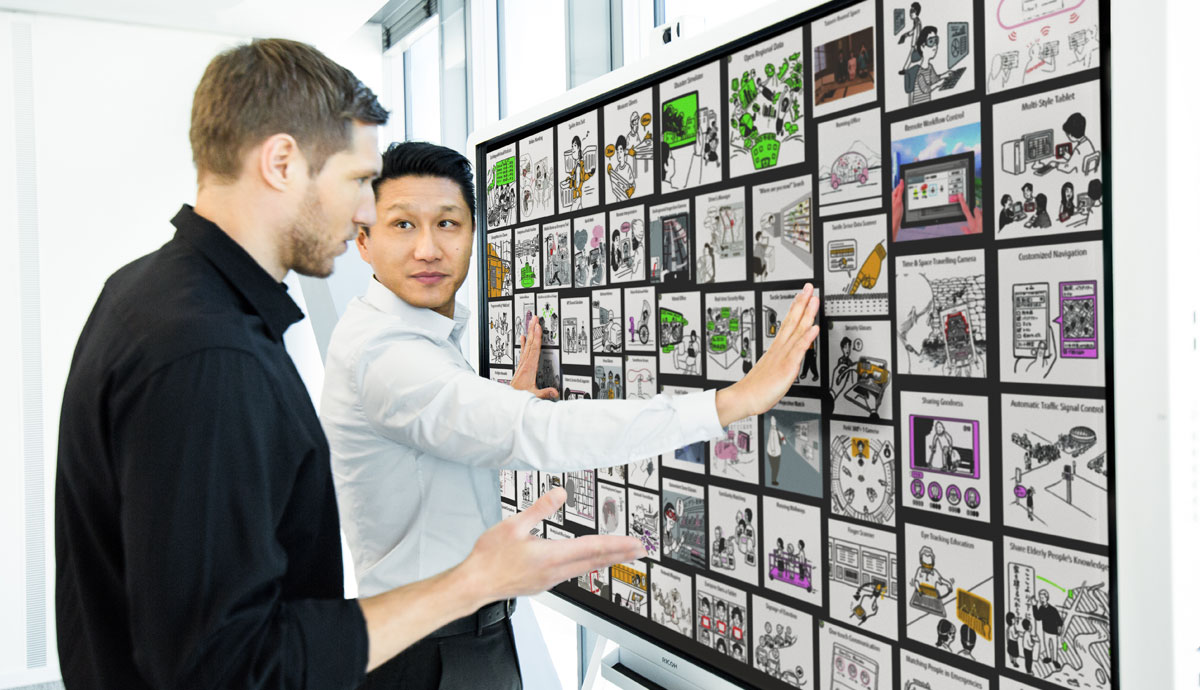 Digital disruption has changed the rules in just about every sector. To survive and thrive, organizations must embrace and implement radical, creative ideas – but how?
The World Bank estimates that $60 trillion of business is at risk of redistribution to disruptive new entrants, with the implication that all organizations need to transform or run the risk of becoming irrelevant to their customers. The only question is whether you become the disruptor, or wait to respond to disruption, and risk losing market share.
No one has done this before
Successful businesses have always embraced change, but what's different today is the scale and pace of innovation – so much so that incremental change is no longer enough. Organizations must completely rethink what they do.
They must ask why they do it; examine how they deliver their products or services and who they work with. By definition, a transformation of this breadth will not have been done before and you can't just buy a template solution.
It also follows that no team currently exists which has all the knowledge, let alone experience, you need to address these challenges. So how do you create teams with the range and depth of knowledge needed to drive and deliver change and then accelerate the implementation to avoid being outflanked by competitors? To address this we suggest assembling a collaborative group from multiple disciplines – probably including some people and organizations you never previously considered – as part of an ecosystem.
Co-creation for success
The approach is called co-creation, something that has stood at the core of Fujitsu's business strategy for several years, and has already delivered significant added value for our customers. For us this is much more than a pragmatic answer to the challenge of rapid transformation. Our approach is called Human Centric Experience Design (HXD), a type of Design Thinking which seeks to harness new ways of thinking and creativity to realize what we call Human Centric Innovation.
This is based on the belief that unless transformation makes things better for people – both consumers and producers – and society as a whole, it simply cannot be successful in the long term.
Take San Carlos Clinical Hospital in Madrid, Spain, for example, where we combined the clinical team's in-depth medical knowledge with Fujitsu's deep expertise in machine learning technology to create a significantly faster way of making clinical assessments.
An artificial intelligence solution analyzes aggregated, anonymized and integrated data from clinical and non-clinical sources and can support doctors in making clinical decisions about patients. The solution achieves 95% accuracy in recommendations, in comparison to a team of senior doctors, but does so in a matter of seconds.
Making co-creation more accessible and faster
Understanding the power of co-creation through projects such as at the San Carlos Clinical Hospital, we wanted to find ways to open this approach up to as many customers as possible, to support them on their journey to digital transformation and to ensure their long-term success.
Back in 2016 we opened the first Fujitsu Digital Transformation Center (DTC) in Tokyo, followed by a second one in Osaka. The DTCs are dedicated spaces, equipped with the latest digital collaboration technologies, where innovation can take place, separated from the pressures and interruptions of day-to-day business.
The two years' experience we have gained in our DTCs in Japan has allowed us to develop and refine the spaces themselves, the digital tools used there and the methodologies that produce the fastest success.
Created in Japan and refined through multiple customer engagements, HXD makes the creative process faster and accelerates the overall transformation. It enables customers to better understand their business challenges, within the context of their overall strategy, while taking a step back to look at the issue through a different lens. It also allows them to combine their business expertise with Fujitsu's technology know-how, to develop rapid outline concepts and joint working plans to take concepts to the next stage.
Through the global expansion of our Co-creating Program we are now increasing access to our DTC creative spaces and to our HXD methodology worldwide. Today we opened the first DTC outside Japan, in Munich, Germany, and other DTCs in New York and London will open soon.
We plan to establish a global network that brings digital co-creation closer to the customer. To achieve the best outcomes with and for our customers we are also leveraging our extensive ecosystem, including academic institutions and start-ups, to provide customers with a broad range of expertise.
With the international expansion of our Co-creating Program we aim to foster creativity within teams of people, many of whom may not have worked together before, and to harvest the fruits of that creativity even faster.
Discover more about the power of Co-creation on our website.