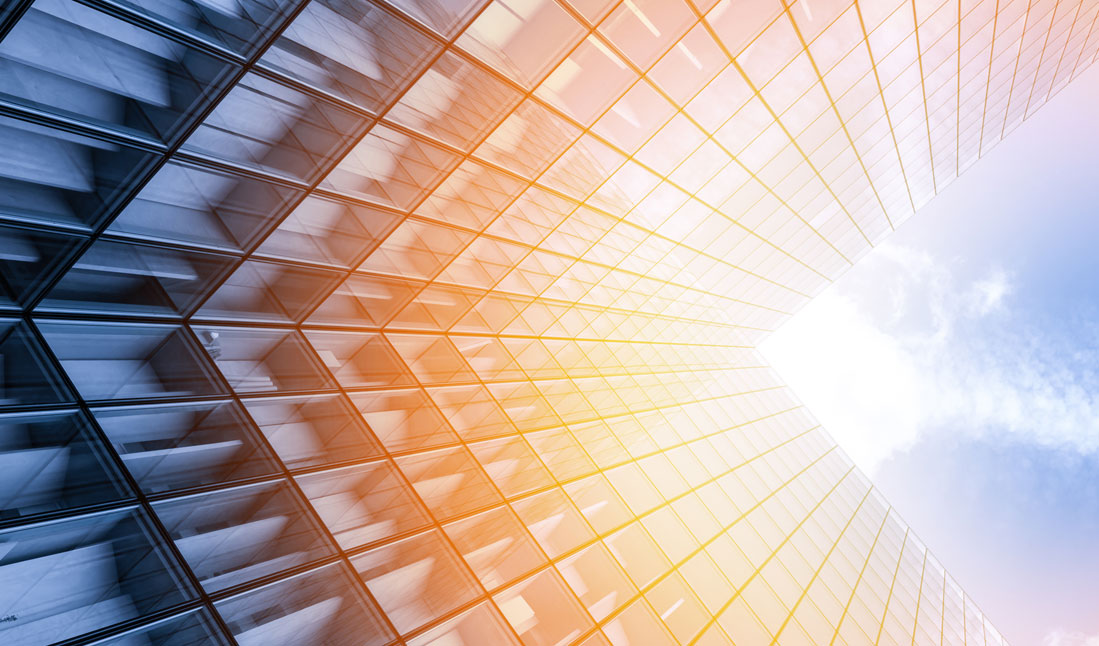 Pity the CIO. There has always been a razor-thin line between being on the leading edge – where you're one of the early adopters of technologies that are helping digitally transform your business, keeping you one stop ahead of the competition – and the bleeding edge, when you are out there at the very forefront of the leading edge – working with the "newest or most advanced technology" according to Merriam-Webster's dictionary.
The creeping evolution of Hybrid IT infrastructure into almost every organization is an excellent example of how CIOs must balance the day-to-day effective operations of company IT systems with the never-ending quest of finding new ways to remain competitive. There's also significant pressure to do more with less, often with aging infrastructure built up in layers over many years. And, to add to this already challenging list, ambitious leadership teams want to be seen and recognized to be driving change.
Inevitably, discussion turns to moving to the cloud or at least implementing Hybrid IT infrastructures to bring aging systems into the future. The benefits of both have been reported in great detail – the bottom line being an opportunity to improve efficiency and lower costs while enjoying greater flexibility, scalability and access to a plethora of new tools and services. And all eyes turn to the CIO to make it happen.
But digital transformation is a significant undertaking and failure is not an option. So, what if there was a way to deliver a "cloud-like" or "cloud-ready" architecture, to provide many of the benefits of flexibility and scalability – and all of this while still retaining everything on-premises? A way to take baby steps to the cloud or Hybrid IT environments that would satisfy business demands, while not forcing the company to run before it can walk? Or, in PR terms, a way of "ensuring the maximum value from legacy systems" – simply by keeping them running for longer.
This is, in fact, possible today without the hype – with the NFLEX converged Infrastructure, jointly developed, engineered and sold by Fujitsu and NetApp. NFLEX can be deployed to modernize and streamline existing on-premises infrastructure and prepare for future hybrid IT and/or cloud deployments. NFLEX brings together pre-integrated and tested compute components from Fujitsu, data management capabilities from NetApp and networking from extreme Networks.
NFLEX builds on 20 years of combined Fujitsu and NetApp expertise and best-in-class compute and storage technologies designed to increase uptime, operational efficiency, and productivity. It reduces the complexity of a system and offers modular sizing, preconfigured expansion packs, single-call support, and integrated management – driving down operation expenditure.
This converged infrastructure essentially delivers all the virtualization aspect of a cloud platform, in an easy to install, pre-integrated system, providing broad network access, resource pooling and the flexibility needed to handle changing demands.
Once company systems are running on premise with NFLEX, then it only requires addition of the Fujitsu software Enterprise Service Catalog Manager (ESCM) to bridge the gap to the cloud, Hybrid IT environments and any other as-a-service platforms.
This powerful ESCM software delivers self-service portals for hybrid cloud services, with automated provisioning that makes it easy for enterprises to automate the delivery of all aspects of their infrastructure from identity management, billing, reporting, software services, infrastructure services, or platform services for their employees and customers. It effectively adds to NFLEX the two elements required to turn it into a typical cloud infrastructure – that is on-demand self-service and metered services.
ESCM does this by creating an abstraction layer between end users and the IT services they consume. The portal interface hides the complexity of intricate systems behind it, while still ensuring the origin of each service remains entirely transparent – for example on-premises, off premises, or public cloud. ESCM can also integrate with important infrastructure-as-a-service platforms, software-as-a-service (SaaS), and platform-as-a-service (PaaS); such as Fujitsu's Cloud Service K5, Amazon Web Services or Microsoft Azure.
Fujitsu ESCM is designed to be far more than just an admin portal. It also enables users to directly control and enhance the delivery of the services they receive. For example, if a user is experiencing degraded application performance, it takes just a few mouse clicks to request additional resources. Thanks to universal integration, the ESCM can immediately trigger the background provisioning required to accelerate the application.
In addition to ESCM, the inclusion of NetApp's Data Fabric in NFLEX simplifies and integrates data management across cloud and on-premises environments. The resulting integrated hybrid cloud data services provide increased data visibility and insights, enhanced data access and control and robust data protection and security.
Ultimately, with digital transformation topping the strategic agenda in most organizations, IT leaders are under tremendous pressure to leverage technology to deliver both cost savings and innovation. Converged solutions like NFLEX, with their ease of purchase, deployment, operations, and support provide an excellent approach to modernizing and streamlining existing infrastructures, while still remaining on-premises. But crucially, they also lay the foundations for a smooth transition to unlocking the potential of the cloud – which not only will satisfy ambitious management teams, but which is also a great achievement for any CIO to add to their resume.