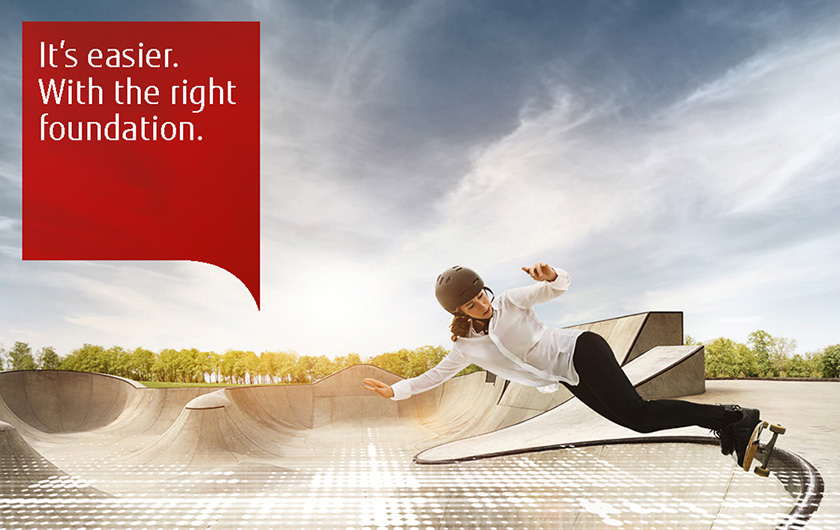 Tired of being daunted and haunted by your business leaders, because they want your IT infrastructure to be a speedy and agile sports car rather than a stately, old-fashioned limousine? If so, then maybe it's time to think about introducing a Software-Defined Data Center (SDDC) that provides the agility and operational efficiency to better serve your business. And in fact, this has never been easier – there are plenty of software-defined server, storage and networking products out there from a variety of vendors. So, why not just pick some of them and make your own SDDC?
Here's the thing: taking a DIY approach to building an SDDC environment can be a complex, time-consuming and error-ridden process. Participants in a user survey on data center infrastructure deployment options conducted in April 2017 highlighted a range of factors that obstruct the adoption of new data center platforms – costs (98%), risks (97%), skills (89%) and resources (85%). While some new platform costs can be offset against the high cost of ownership of older systems, and/or the false economy of buying less future-proof technology just because it's familiar, the risks that stem from the volatile mix of new technology, limited skills and resource constraints are more difficult to handle.
These are exactly the hurdles that Fujitsu addresses with PRIMEFLEX for VMware Cloud Foundation – a turnkey integrated system that includes all the hardware and software needed to simplify the deployment of a large-scale, hyper-converged, software-defined data center infrastructure. PRIMEFLEX for VMware Cloud Foundation combines high performance, energy efficient FUJITSU PRIMERGY standard x86 servers and VMware Cloud Foundation™, VMware's integrated platform that delivers enterprise-ready services for computing, storage, networking and security through unique lifecycle management capabilities.
The same user survey mentioned above also showed that customers are increasingly recognizing the value of integrated systems. When asked about their delivery model preferences, a total of 76% of the best performing IT departments (those that ranked highest on a scorecard rating performance against key indicators for supporting business needs and expectations) stated that the use of pre-integrated systems was an important part of their platform mix. Indeed, there are signs that these best performers are increasingly adopting a 'self-build by exception' policy. For a full analysis of the research, please refer to the report entitled "Application Platforms Matter".
Check out the following website, learn more about how PRIMEFLEX for VMware Cloud Foundation can help you transform to a Software-Defined Data Center and prepare for the next time your business leaders chase you to deliver better service levels.
Fujitsu
September 6, 2017