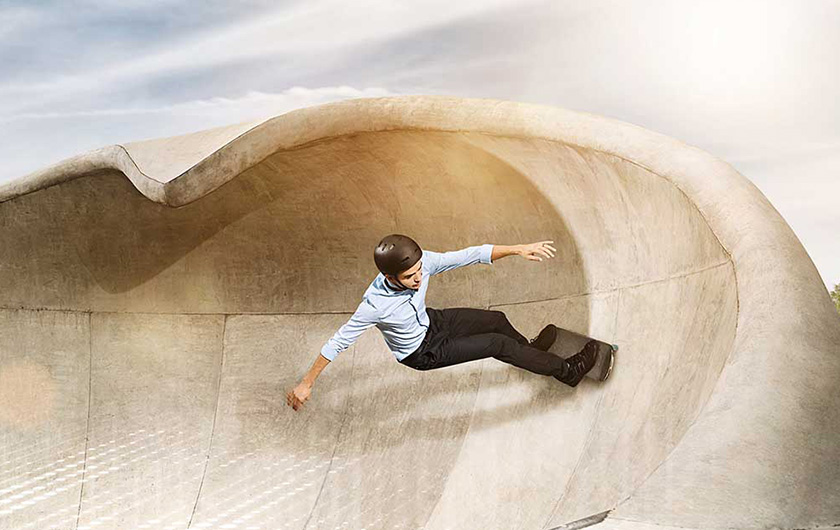 'Software-defined' anything and everything has become the latest buzzword in the IT industry post cloud computing. So, what is the hype all about? Are there real benefits for organizations, small and large businesses to move to a software-defined data center (SDDC) as soon as possible?
Theoretically, yes. SDDC would essentially enable automation and control of the entire data center through a single software layer. This would provide immense agility, boost capacity, lower costs and energy consumption and ensure compliance. While this sounds great on paper, practically restructuring the entire data center would disrupt the company's day-to-day operations and therefore cannot happen overnight.
So how do you go about it?
As companies grow, their data center operations grow as well and in our digital world, where more and more devices are connected via the Internet, data is king. Organizations that can differentiate and innovate using this information will lead the game. Also, IT infrastructure limitations can truly cripple an organization's growth. In order to keep up with the increasing number of operations, companies keep adding more and more computing power, storage or networking devices to their existing legacy or aging systems. Simply replacing a legacy infrastructure with a set of software-defined products is unlikely to yield the benefits desired. Before an infrastructure is automated and self-service is implemented, the process associated with IT administration needs to be optimized.
Hence, one of the first steps is to start with a converged management software solution that provides centralized control over the infrastructure – computing, storage and networking in both virtualized and hardware resources. FUJITSU Software ServerView® Infrastructure Manager (ISM) does precisely this and enables organizations to drive towards the path of a software-defined infrastructure.
Every organization has implemented virtualization in some parts of the infrastructure – for computing, storage or networking – to achieve better resource utilization. This often happens in silos, the different parts are managed through different software solutions, sometimes vendor specific, sometimes third party, and sometimes even developed inhouse. Imagine the complexities involved in a distributed data center environment without centralized visibility and control. Most of the time it becomes a nightmare to identify the root cause of an issue. ServerView® ISM enables a faster IT service by automating and simplifying infrastructure operations across all areas of computing, storage and networking. This helps identifying problems within seconds and also shows a significant reduction in the time required to execute tasks like OS installations, FW updates, etc. The solution is well-integrated to VMWare and Microsoft System center solutions through an integration layer. This provides complete visibility and manageability of the cloud environment. It allows you to obtain actionable insights and makes you capable of managing the required changes to the infrastructure swiftly through APIs.
Moving to a software-defined data center will be an inevitable step in the near future in order to stay competitive in the market. Gartner predicts that the programming capabilities of an SDDC will be considered a requirement by 2020* for 75 percent of the Global 2000 enterprises that are already on a hybrid cloud environment or that aim to achieve one. Please visit our website to learn more about ServerView® ISM and how it can help you to prepare for the future and smoothly transform to a software-defined data center.
Have you missed some of the blog series about Xeon Scalable Family? If so please read the full series here: https://blog-archive.global.fujitsu.com/index.php/tag/xeon-scalable-family/