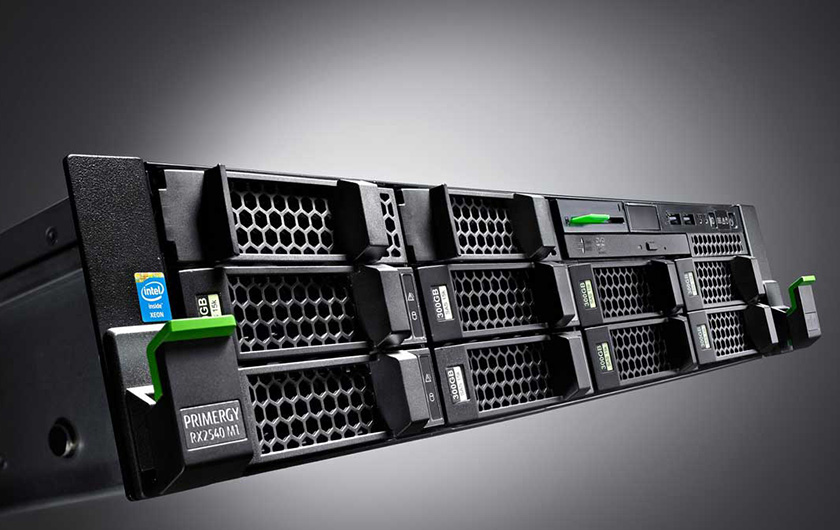 We are living in an exciting age. The possibilities for organizations to take advantage from IT seem to be infinite. New architectures enter the market all the time, making things easier, faster, and more flexible.
Hyper-converged infrastructures are one of them. Hyper-convergence is about interconnected servers with data spread across the local disks of these servers and visible to all of them. No need for external storage, which helps you save data center space, energy, and cooling, simplifies administration and scalability, and reduces costs. Hyper-converged infrastructures provided as integrated systems, such as PRIMEFLEX from Fujitsu, reduce the complexity, project time, and risk at deployment time, and enable you to be extremely responsive to new business requirements.
Fine. However, there might be business divisions of large enterprises that are missing something important these days, something not provided by a pure hyper-converged infrastructure without anything else on top: An on-demand self-service portal that delivers immediately what they need, and accounting and billing functions enabling them just to pay per use. What I am talking about is cloud management functionality.
There are, of course, multiple ways to expand a hyper-converged infrastructure to a full cloud stack. However, not every cloud management solution will fit with the hyper-converged infrastructure you have in place. And don't underestimate the license costs to be paid. Does the cloud management solution support hybrid cloud scenarios? In the end, some of your end users might want to get services from everywhere, on-premise and off-premise. A number of challenges organizations are faced with when thinking about expanding their hyper-converged infrastructures to full cloud solutions.
There is a way out of these challenges: Fujitsu Enterprise Service Catalog Manager. Basically, it is a self-service portal for multiple tenants, whose look and feel can be adjusted to your branding requirements. The provisioning of IT services – both SaaS and IaaS – is automated, simplifying service consumption for your end users, while maintaining transparency and control. Billing is flexible, and unnecessary consumption can easily be identified.
And there are a lot of additional functions which make Fujitsu Enterprise Service Catalog Manager a really appealing cloud management solution.
Is there also anything in it for traditional infrastructure resellers? I think so. More and more resellers are afraid of losing customers who intend to move to public cloud services. Introducing a cost-effective hyper-converged infrastructure supplemented by Fujitsu Enterprise Service Catalog Manager enables resellers to provide the same comfortable way of consuming IT services that a typical public cloud service promises. Moreover, it will even open up new revenue streams for them by providing them with their own marketplace.
All told, Fujitsu cannot only provide the ideal PRIMEFLEX integrated system, no matter which virtualization technology you prefer. It can even expand any of these systems to a full cloud stack. So no matter who you are, keep our new formula in mind:
Hyper-converged + FUJITSU Enterprise Service Catalog Manager = Cloud.
For more information about FUJITSU Enterprise Service Catalog Manager, click here.
For more information about FUJITSU Integrated System PRIMEFLEX, click here.