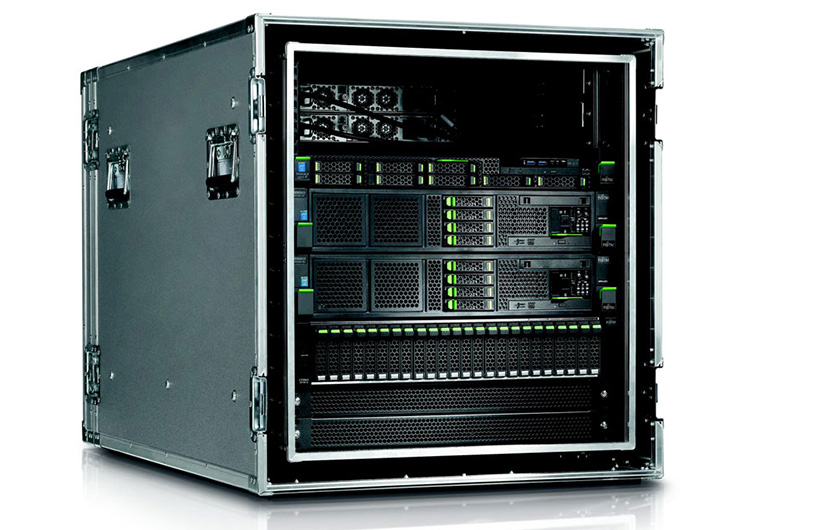 There have been many hype topics; and some of them even bear the term "hype" in their names. One of the examples is hyper-convergence.
In the area of data center architectures, there is hardly a term which has been stressed more over the last few years than hyper-converged infrastructures (HCI) combining compute and storage resources in a cluster of commodity servers. People have a twinkle in their eyes when talking about the numerous promising benefits, because it is so much about less – less components, less data center footprint, less energy consumption, less cooling requirements, less complexity, less time to deploy, less administration efforts, less skills demands, and less expensive. Moreover, it is about an easy, fast and great possibility to scale whenever the business demands it simply by adding more servers, without disrupting the day-to-day running of your business operation. What else could you ask for?
As the value proposition of hyper-convergence is that compelling, it might not be a real surprise that the market is steadily growing; analysts predict growth rates close to 70%.
But at the same time, you might be wondering why some of the traditional IT vendors still offer solutions based on the classic architecture with external storage. Are they crazy? Haven't they recognized the trend of today's time? Is it a sort of melancholy not to lay old familiar things off that drives them?
There are still some good reasons to take the classic architecture into consideration. As is often the case, it is the application which dictates the ideal architecture, including the operating system and setting the course for a virtualization platform or even bare-metal. Likewise, the application also dictates the scaling requirement – scale-out and or scale-up. It also commands the way in how compute and storage resources require being scaled – independently from each other or in tandem. Apart from the application, the ideal architecture might also depend on your existing in-house skills and if changing staff roles in your organization will reduce the administration effort of your new infrastructure and really lead to an overall advantage? And last but not least, the final decision will be a matter of cost, especially when it comes to CAPEX.
In summary, hyper-converged is a great option for your future infrastructure that can offer many benefits. But it is not the only one. It is important to have a closer look at your user case and your individual situation.
In order to accelerate the deployment and minimize the risk when building data center infrastructures, Fujitsu offers integrated systems under the PRIMEFLEX brand. PRIMEFLEX includes both systems based on the hyper-converged approach and systems based on classic architecture, thus being able to provide the ideal solution for your needs. There is a nice proverb: 'If all you have is a hammer, everything looks like a nail.' This exactly is the motto of the newcomers in the market who are just promoting hyper-converged, because they can't provide anything else but hyper-converged. For Fujitsu, there is no reason to do it similarly, because we provide the best for what your business requires affordably.
Download the Fujitsu Value Calculator app and find our which PRIMEFLEX integrated system fits best for you!